Why Jackie Chan Is Not In The Expendables 3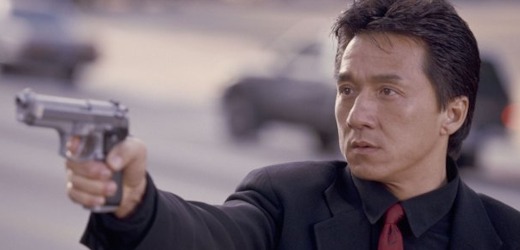 You may or may not have noticed, but there will be no Jackie Chan in The Expendables 3.  Chan has told GulfNews.com that "scheduling conflicts prevented him from joining Sylvester Stallone's Expendables 3 ensemble".  Is that true?  Well, a while back up 'till the 11th hour there were rumors of him appearing in The Expendables 3.  These rumors were taken lightly because they emanated from the Bulgarian press, which is known to come up with egregious lies.  In fact, the worst one yet was spun by them this week against Sylvester Stallone, which won't be repeated here even though we found it.  I know certain larger western sites have been using this site as a portal of (mostly uncredited) Expendables/Belles finds in the past month.  The people who matter have been informed though, I wouldn't be surprised if lawsuits are handed out.  

But I digress.

Back to Chan.  While the rumors about him were swirling, I decided to look into what he was up to just after shooting began.  The answer:  Not very much.  At least from what I found.  Chan's pressing schedule included a charity concert in Beijing at the end of September.  I'm open to correction, but he had nothing else on, one weekends work.  What I'm getting at is, I think Chan's ego got the better of him.  Just like Steven Seagal, who turned down The Expendables 3 for some dog-turd DTV (more on that here).  Recently, I read a July draft of The Expendables 3 screenplay, a friend did too.  We agreed that a certain Asian character who appeared repeatedly must have been written for Jackie Chan.  It wasn't Jet's character, as he appeared too.  It wasn't an insubstantial role, but Chan turned it down.

For a bit more insight, maybe we should go back to this (sort of) recent Jackie Chan interview.  He basically says that he doesn't want to be part of an ensemble.  Kind of like Kurt Russell (more on Russell/Expendables here).  That puts more weight to my theory that Chan's ego couldn't let him be a team-player.  Chan says he wants to do something with Stallone by himself, something that almost happened in the 1990's by the way ('Trio', the third person was Whoopie Goldberg.)  After The Expendables 3 though, I don't see that happening.