The Raid 2: Berandal Will Run For A Pulverising 148 Minutes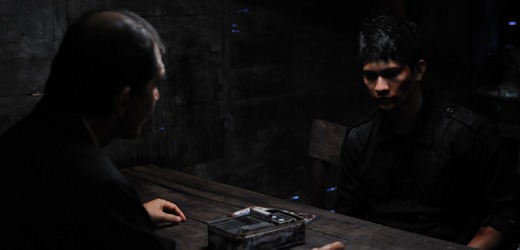 I guess now we know where that mammoth 120 day shoot for The Raid 2: Berandal went to. We've discovered that the run time is going to be 148 minutes. That's basically two and a half hours. Considering that the original movie ran for 101 minutes, this is a big extension. Check out these stats from Sundance:
Indonesian, 2013, 148 minutes, color, Indonesia,

Immediately following the events of the original,

The Raid 2

follows Officer Rama as he is pressured to join an anticorruption task force in order to guarantee protection for his wife and child. His mission is to get close to a new mob boss, Bangun, by befriending his incarcerated son, Uco.
Evans has supposedly filmed a pure action film, with the incredible shoot outs and fight scenes from the original film returning, but also now with chase scenes and vehicles included too. This will be the film to beat in 2014 for sure. I seriously doubt anything will come close. Let's hope the rumor of 130 minutes for The Expendables 3 is true.
Thanks to Frenchie for the tip.